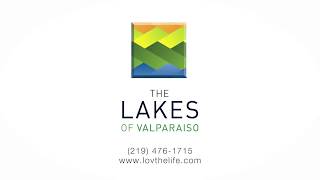 Love the life at The Lakes of Valparaiso. New luxury living in Valparaiso, Indiana. Before we made our master plan, we didn't look at other apartment developments. We looked at five-star resorts. And it shows.It's all about you.You need an apartment community attuned to your lifestyle. You are more active and health conscious than ever before. You have higher expectations and increasing demands that have not been met...until now. Introducing The Lakes of Valparaiso.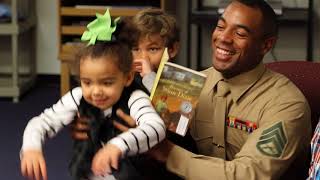 When Jayden Moree, 6, sat down with his class in the Saylor Elementary School library, he thought he was in store for a regular story time. He had no idea that his dad, Trevor Moree, was hiding behind the bookcase to surprise him after being deployed in Japan for 9 months.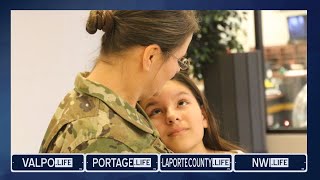 When Washington Township School 6th grader Madison Tsotigh sat down for her study hall class on Thursday, she had no idea a very special person was going to give her a big surprise. As she looked down at her homework, Tsotigh felt a hand on her back. When she turned around, she saw her mom for the first time in seven months. When the two hugged, the 6th grader didn't want to let go of her camo-clad mom. "I am so thankful to be home before Christmas this year," Sherri Wiser, human resources technician for the military, said. Wiser, who has served for 26 years, was deployed in Ukraine for a year and only saw her daughter for short deployment breaks and Facetime. "I was really happy to surprise her before she found me," Wiser said. Thank you to Sherri Wiser & all the other brave men and women serving both abroad and at home in defense of our...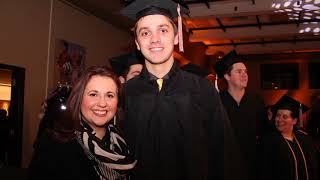 Congratulations to the 2017 graduating class of PNW Hammond!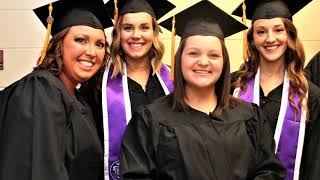 Congratulations to the 2017 graduating class of the PNW Westville campus!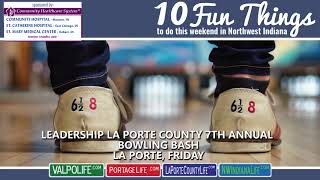 Baby, it's cold outside. But that doesn't mean that there isn't plenty to do this weekend. As we inch ever closer to Christmas and the visitation of a certain plump elf and his reindeer, there are so many things to do across the Region in between seeing family and friends and Christmas shopping. Have a look!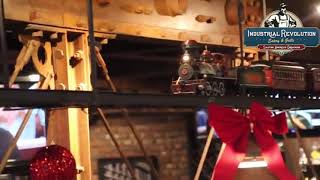 The famously fun & festive Industrial Revolution Christmas Train is here & full of Christmas cheer! Stop in with the kids for dinner and check it out!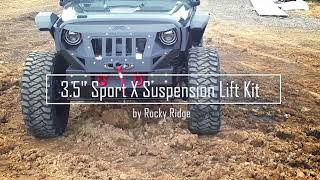 Michigan City Chrysler Dodge Jeep recently let Candace Arvin of NWIndianalife.com test drive their Mad Rock Jeep. How did it do and what is a Mad Rock Jeep?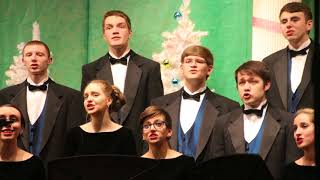 Many of us believe that a big part of Christmastime celebrations is enjoying seasonal music with friends and family, whether it be through caroling, the radio, or one of the many Christmas television shows that pop up this time of year. At La Porte High School, though, they take it one step further- Live performances of classic and new Christmas music that everyone can love, curtesy of the LPHS Winter Choral Concert. Check out the rest of the article on LaPorteCountyLife.com: http://www.laportecountylife.com/67911 View more photos of the event here: http://photos.ideasinmotionmedia.com/gallery/151208220_S8ND5w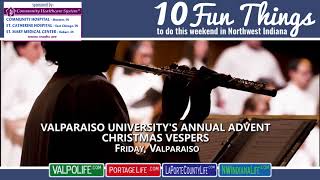 The holidays are in full swing here in the Region. It's time for Christmas parades, holiday parties, cookie exchanges and office parties. There's lots to do this weekend, no matter what part of Northwest Indiana you happen to be in!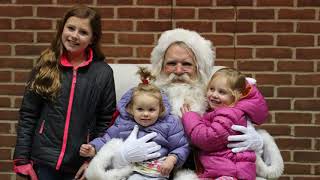 The Valpo Parks Department held their annual tradition of lighting the tree in Central Park Plaza in downtown Valparaiso. For more details about the Valpo Parks Department, visit them online at http://www.valpoparks.org/ To see more photos from the event, check out our SmugMug gallery here: